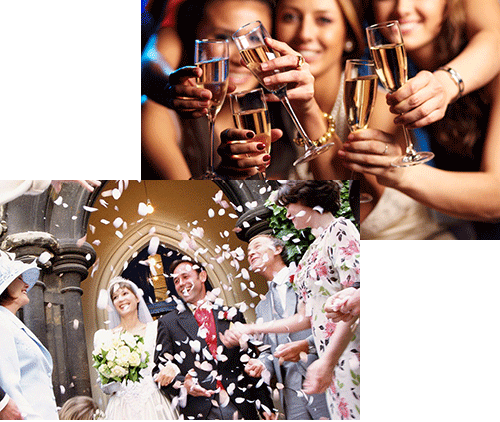 Event Planning Service for fast and easy event organization

EventAgent24 is an effective event service for organizers and service providers. We help to find each other without wasting time and money. We'd like to make this service accessible to anyone who is either organizing emotion events or looking for work at one. Our priority is to provide high-quality service and keep what we promise.
With the help of an online event planner, you can find your perfect service providers, such as artists, musicians, street performers, catering, party supplies, locations, transportation…etc. You just fill the form, matching your budget, location and style, wait for proposals from specialists and choose the best one for yourself. Our priority is to provide high-quality event service with free registration and make the event planning easy and enjoyable. So, save your time and try our service just now!
What event are you planning?
Find out more about our event packages for your celebration and schedule events online!
VIEW ALL EVENTS
Find musicians, artists and other service providers for your events!
Register for free and automatically receive event requests
Free registration
Create your profile to present your services and become a part of our platform.
Receive event offers
We will let you know as soon as matching to your profile request reaches us
Create your offer and place an order
Purchase the contact details of the event organizer, and make him an attractive offer to get a new job!